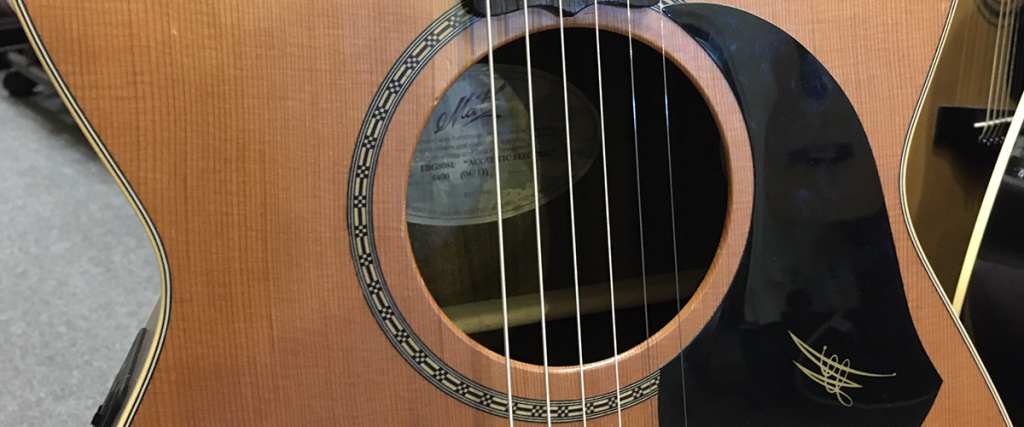 Since 1946, Maton Guitars have been creating superbly crafted guitars from Australian timbers such as Blackwood, bunya, Queensland Maple and Queensland Walnut from their Melbourne factory.
Firmly established now as Australia's favourite and most successful guitar, Maton is gaining acceptance on the world stage as an instrument of the highest quality. It is following Bill May's vision of making handcrafted guitars at an affordable price. His philosophy still rings true today: "If you make a good guitar, the right guitar, people will want it."
We've currently got a pre-owned Maton EBG808L in stock, which, with it being an Australian guitar isn't something we can say very often.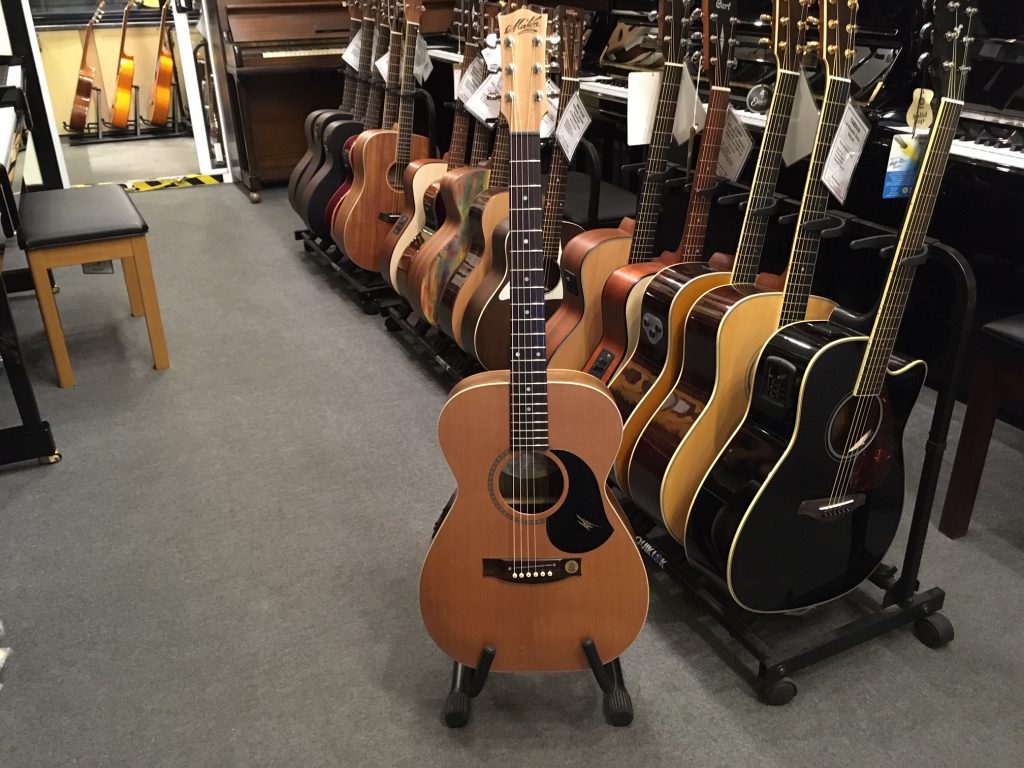 This instrument is often described as being punchy with clarity, making it an ideal guitar to record with. The smaller body size and cedar top equate to a balance of frequencies that will deliver a complex and warm sound which will appeal to fingerstyle players.
The Ep5 pickup is incredibly natural sounding and versatile allowing the user to manipulate midrange frequecies, using one dial to select which part of the mids you are controlling and another to determine how much by. Making it the ideal tool to target the sweet spot of the instrument and allow it to shine through amplification.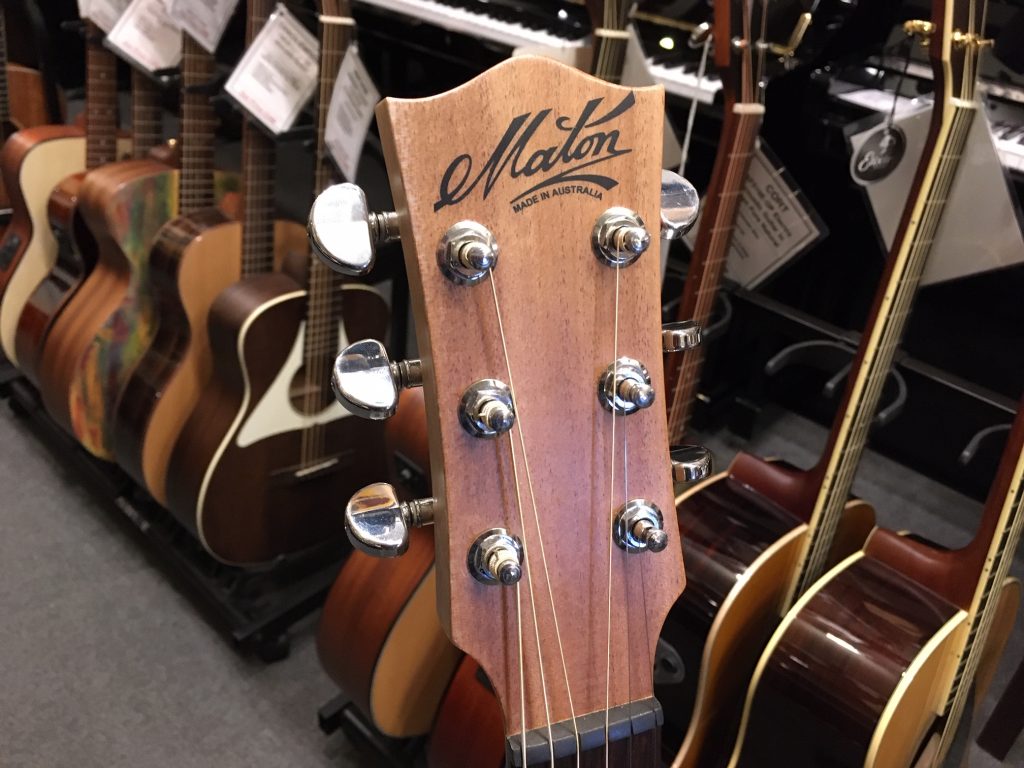 The neck is slim and shallow allowing players not blessed with large hands the ability to wrap their thumb over the top and grab bass notes right up the fretboard. The body has a satin finish which feels particularly beautiful and is very pleasing to the eye. There are a few marks in the top in the centre of the bout where the instrument has been bumped but they have been filled in a repair and would be hard to notice if not for the fact they affect the symmetry of the book-matched soundboard.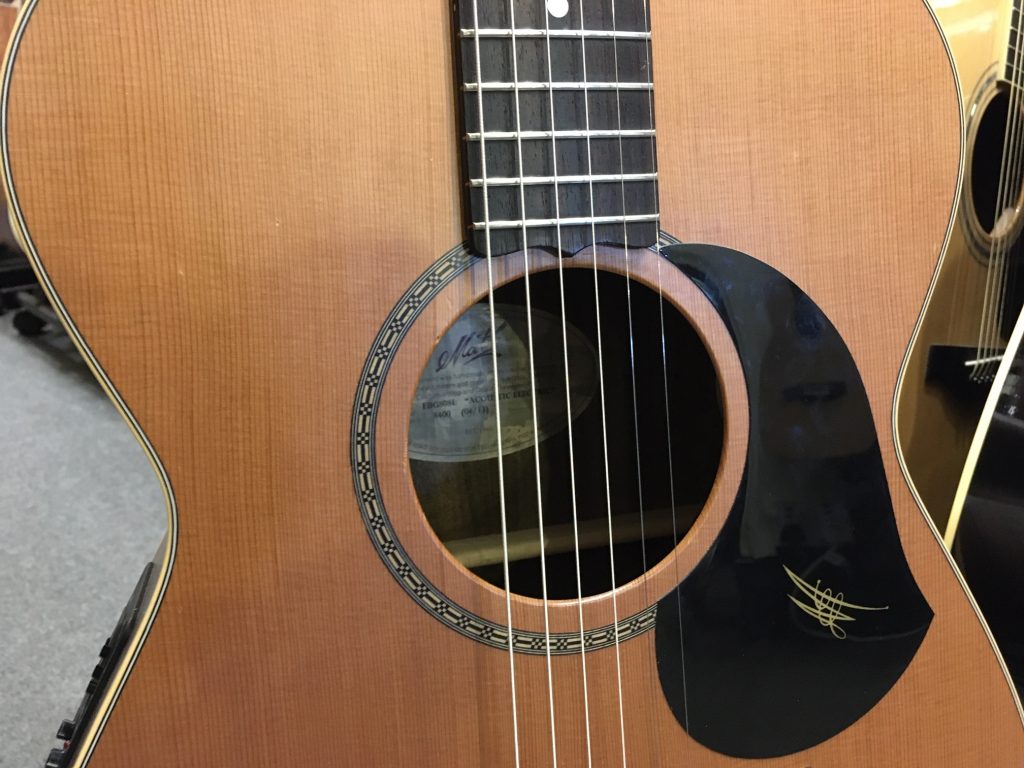 This model has been seen in the hands of Luke Pritchard front man of The Kooks and the Maton name has strong ties to two-time Grammy nominee Tommy Emmanuel who is nearly always seen playing his signature model EBG808TE guitar.
This guitar also has a local connection. Lancaster singer songwriter John Waite has been known to play his EBG808 Artist guitar during live performances. (Right)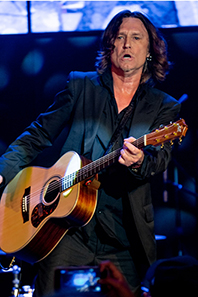 Specifications
A Grade Western red cedar top
Queensland walnut back and sides
Queensland maple neck
Rosewood fingerboard
Rosewood bridge
Maton EP5 pickup
Slim C profile neck
Natural satin finish
Rotomatic chrome grover tuners
Serial number 8400 (04/13)
000 style body shape
Natural satin finish
Nut width – 44mm / 1 & 3/4″
String spacing at nut – 7.5mm / 5/16ths
Scale length – 648mm / 25.5″
Includes hardcase
If you would like to lay your freshly washed hands on this instrument then please visit us. Or contact us with any further enquiries.