Akai create fantastic midi keyboards and controllers, perfectly suited for use with almost any DAW. From the affordable and portable MPK Mini to the industry quality Professional Advanced series, Akai keyboards are the perfect way to make music on your computer.
History
Akai Pro entered the electronic music industry in 1984 with one purpose – to give artists the tools they need to express and explore new musical possibilities.
The first product released by the new subsidiary was the MG1212, a 12 channel, 12 track recorder. This innovative device used a special VHS-like cartridge (a MK-20), and was good for 10 minutes of continuous 12 track recording or 20 minutes at half speed.
Other early products included the Akai AX80 8-voice analog synthesizer in 1984, followed by AX60 and AX73 6-voice analog synthesizers. The AX-60 borrowed many ideas from the Roland Juno series, but used voltage controlled analog oscillators (VCO) as a sound source as opposed to Roland's more common digitally controlled analog oscillators (DCO), and also allowed the performer to "split" the keyboard (using different timbres for different ranges of keys).
The Akai MPC (introduced in 1988) had a major influence on the development of electronic and hip-hop music, allowing musicians and producers to create elaborate tracks without a studio and opening the way for new sampling techniques. Producer DJ Shadow used an MPC60 to create his influential 1996 album Endtroducing, which is composed entirely of samples. Rapper Kanye West used the MPC to compose several of his best-known songs and much of his breakthrough album The College Dropout.
Range
Akai Pro stands at the forefront of digital technology and remains one of the most influential manufacturers of musical equipment in the last 35 years. Their current range features EWI (Electronic Wind Instrument), MPK compact keyboard controllers and APC Ableton Live controllers, amongst the latest versions of their famous MPCs.
EWI
The EWI Series brings the most dynamic and versatile wind instrument technology to the stage.
The EWI USB is an electronic wind instrument for musicians looking for an easy-to-play, easy-to-use controller. EWI USB is the most flexible EWI because it harnesses your computer to generate its sounds. Its USB interface means that all you need is nearly any Mac or PC and the included EWI USB software, and you're ready to practice, perform, create, and record with a full collection of wind instrument sounds. You get over 75 different orchestral, concert band, jazz band, and synthesizer sound sets expertly recorded and programmed by Garritan, renowned for its ultra-realistic instrument sound libraries.
The EWI 5000 combines innovative instrument design, wireless connectivity, and a sound library by SONiVOX to create the most expressive and versatile wind instrument available to today's musicians. For precisely controlling volume and pitch dynamics, EWI 5000 features an ultra-responsive mouth piece with an air-pressure level sensor and bite sensor. In addition, eight dedicated precision dials allow you to adjust instrument or effect parameters on the fly; tweak Filter, Reverb, Chorus, LFO, Breath Amount, Bite Amount, Semitone Tuning, and Fine Tuning for a sound that's as expressive as your playing.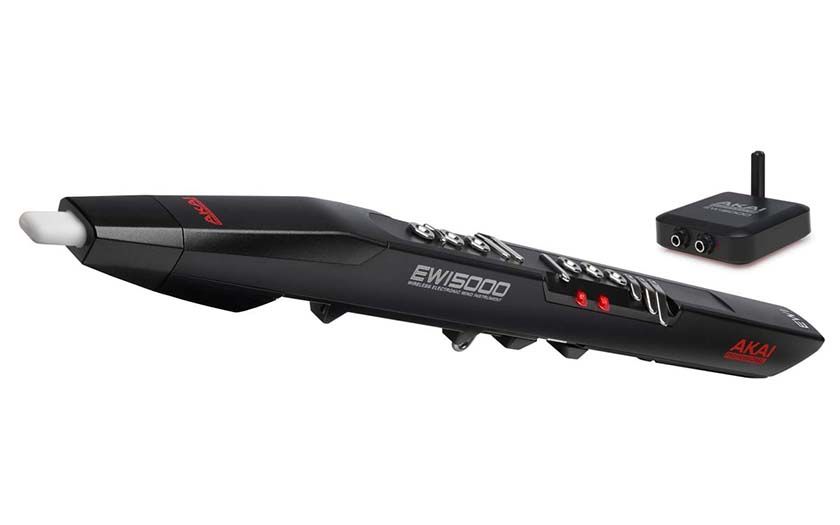 MPK
The MPK controllers are plug and play midi keyboards that you can use to take advantage of the fantastic synth and instrument sounds on your DAW as well as adding new sounds to your libraries.
The new MPK Mini mkII is an ultra-compact keyboard controller designed for the traveling musician and the desktop producer. With an array of hardware controls, MPK mini lets you record, compose, and perform with virtual instruments, effect plugins, and DAWs whenever inspiration strikes.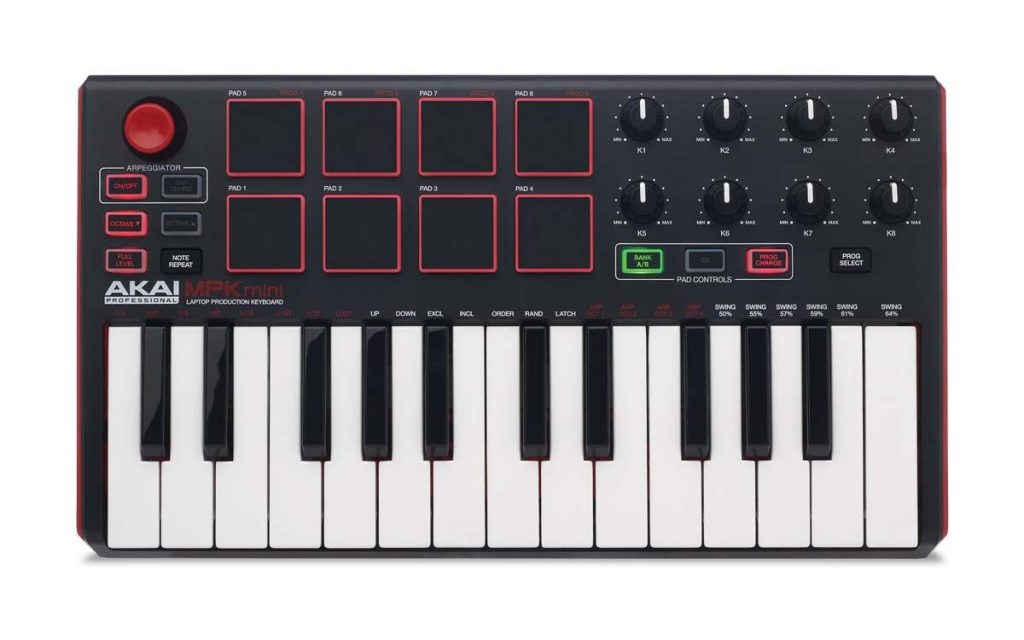 APC
Akai and Ableton teamed up in 2009 to start collaborating on the APC series. With may years of use by a large, and dedicated user community, the APC series continues to enhance the way we use Ableton.
Incorporating over five years of user feedback into its design, Akai have really packed in the features on this Akai APC Key 25 Keyboard / Controller. Combing the killer clip launching panel with a slick keyboard below the APC key 25 is ideal to take your live show or tracks to the next level.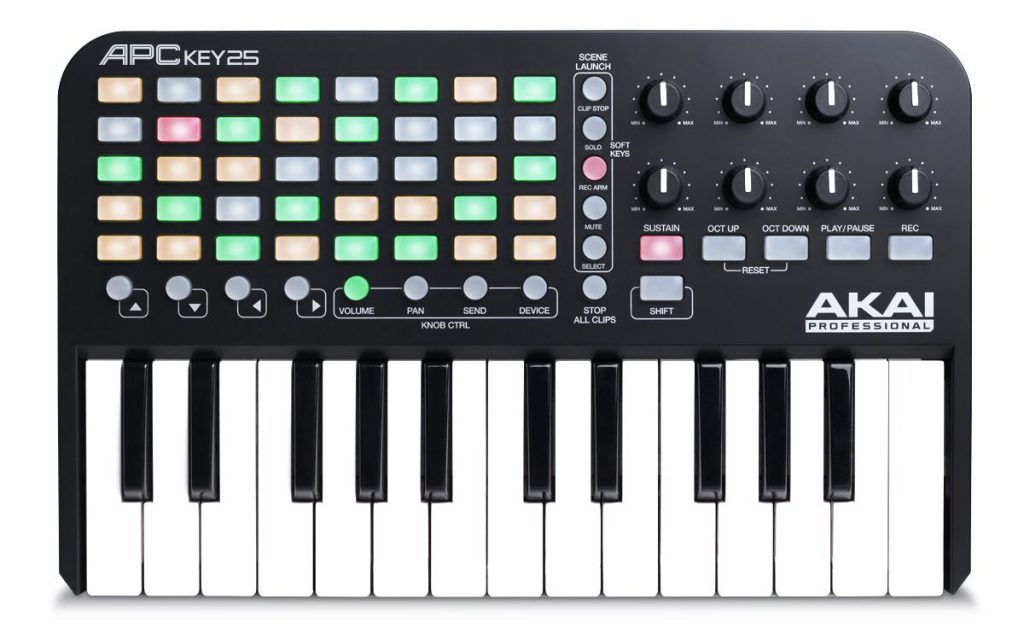 If you want to know more about Akai, or any of the midi controllers that we stock, come and see me in the shop on a Monday or Saturday.