It's that time of the year when all the big names in musical instruments gather in Anaheim, California to show off their latest creations at NAMM.
There are two annual NAMM (National Association of Music Merchants) shows – Summer NAMM and Winter NAMM. Winter NAMM is by far the biggest, with over 100,000 like-minded people coming together every January for three days of non-stop musical action. The show is packed full of your massive musical influencers, celebrities and stars. Artists congregate from all over the world to perform, demo and represent.
We've picked out a handful of announcements to share with you if you've not already seen them.
Fender
Fender have announced a huge range of new gear being released this year, which we're all pretty excited about. The standout though is the new American Acoustasonic Stratocaster. Following on from the success of the American Acoustasonic Telecaster that was released last year, the new model takes one of the most iconic guitars and gives it the Acoustasonic treatment.
Acoustic, electric and everything in-between. From acoustic shape-shifting to an increased selection of rhythm and lead tones, the newest member of the Acoustasonic family offers a unique set of Strat-inspired electric voicings.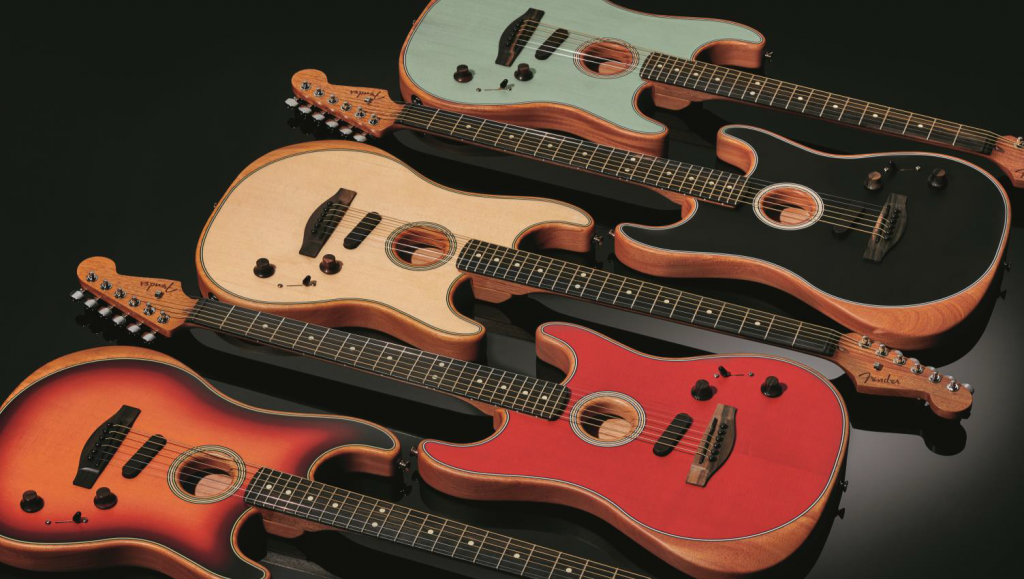 2020 will also see second wave of Parallel Universe guitars. First launched in 2018, the Parallel Universe range celebrates the modular nature of Fender guitars, splicing together DNA from various Fender models to create off-the-wall hybrids, so we can't wait to try some of the new models being released this year.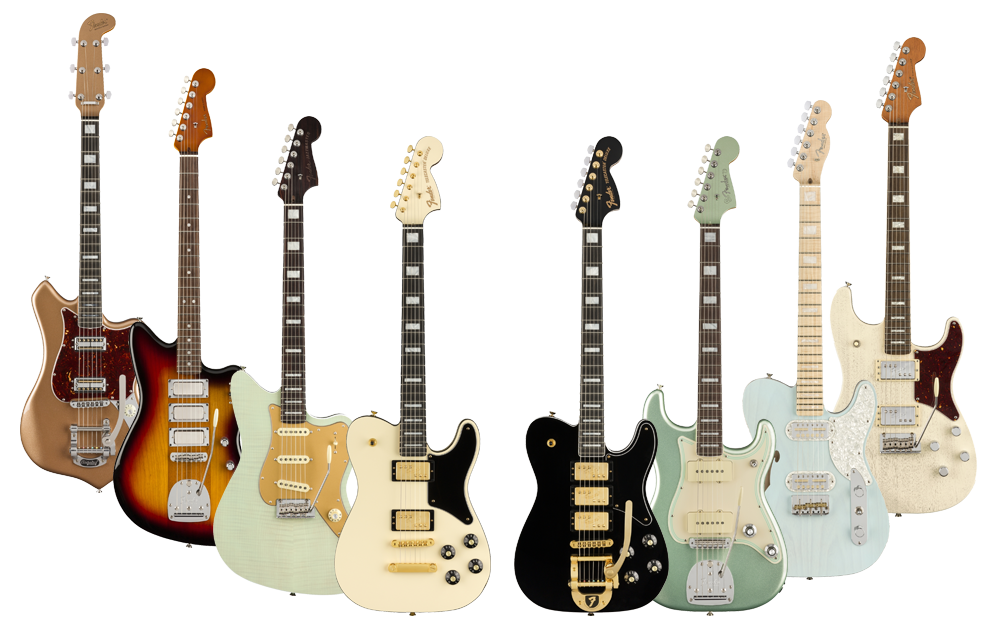 For fans of 70s and 80s Fenders, or indeed for fans of neon, Fender have revived the 80s-tastic HM Strat as well as the Lead II and Lead III.
The HM Strat is a recreation of the original model that was available from 1988 to 1992, but with a few notable differences.
The distinctive '80s 'Strat' logo on the black headstock and unusual 25″ scale length are still there. The body is still made out of basswood and routed for an HSS configuration. The 24 jumbo fret neck, 'F' logo knobs and Gotoh tuners have also been carried over from the original.
The guitar is available in Bright White, Ice Blue, Flash Pink and Frozen Yellow finishes.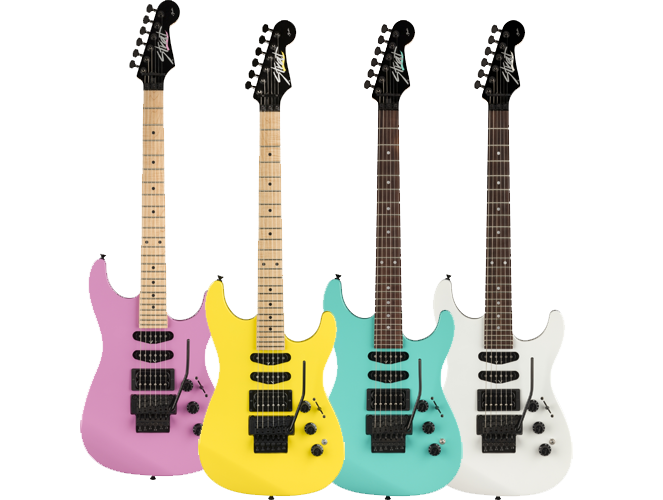 The Lead models first appeared as early as 1979 in the Fender catalogue, but are being reintroduced in 2020 as part of the Player Series. The Lead II comes with a pair of dual-slanted Player Series single-coil pickups wired via dual-toggle switches, one for pickup selection and the other one for phase-reverse. The guitar comes with a modern C-shape neck with medium jumbo frets.
It will be available in Crimson Red Transparent, Black and Neon Green finishes.
The Lead III is loaded with two Player humbucking pickups. Again, you get dual-toggle switches, one for pickup selection and this time, the other for coil-splits.
It comes in Olympic White, Sienna Sunburst and Metallic Purple finishes.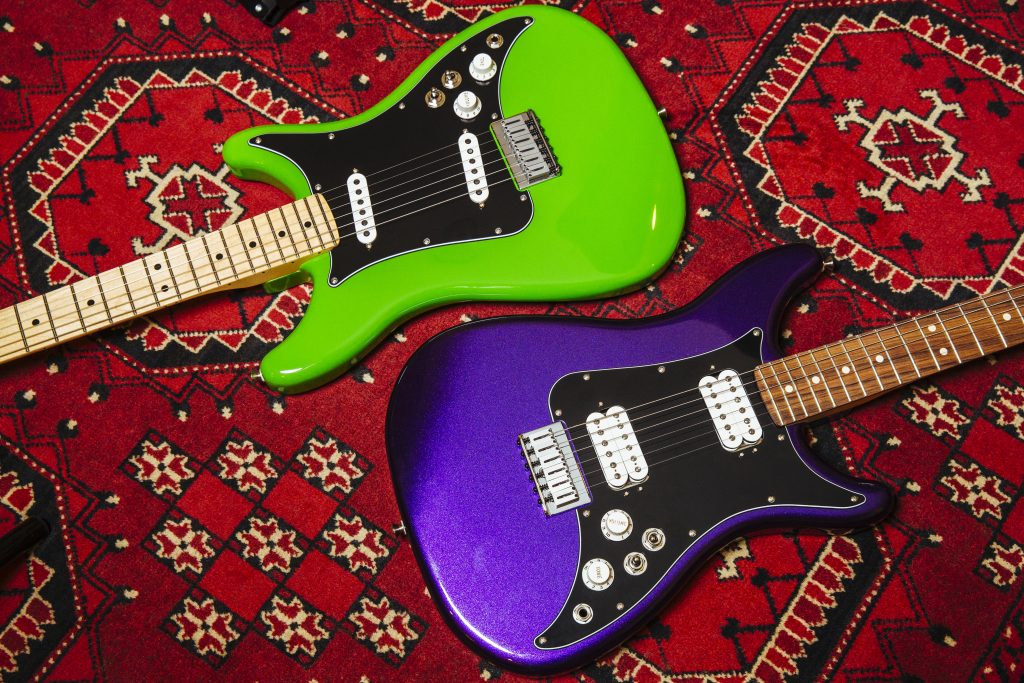 Martin
Martin have just lifted the curtain on the SC-13E, an offset electro-acoustic with a revolutionary new cutaway and unprecedented fret access.


The SC-13E boasts an asymmetrical body shape for a balanced output that seeks to deliver more gain before inducing feedback, but the other big change appears around the back of the guitar, courtesy of a revolutionary new cutaway.
This model marks the debut of Martin's patent-pending Sure Align neck system, which removes the heel, allowing you to access every one of its 20 frets.
That neck is low-profile, giving it more of an electric feel, and accordingly, comes strung with .011-gauge strings from the factory.
More information can be found on the Martin website – CLICK HERE.
Korg
Korg has bucked the trend for analogue clones and announced the Wavestate, a new digital synth. While this takes inspiration from the Wavestation, the company's '90s wave sequencing instrument, it reimagines rather than emulates it, and is designed to deliver every-changing sounds and plenty of hands-on control.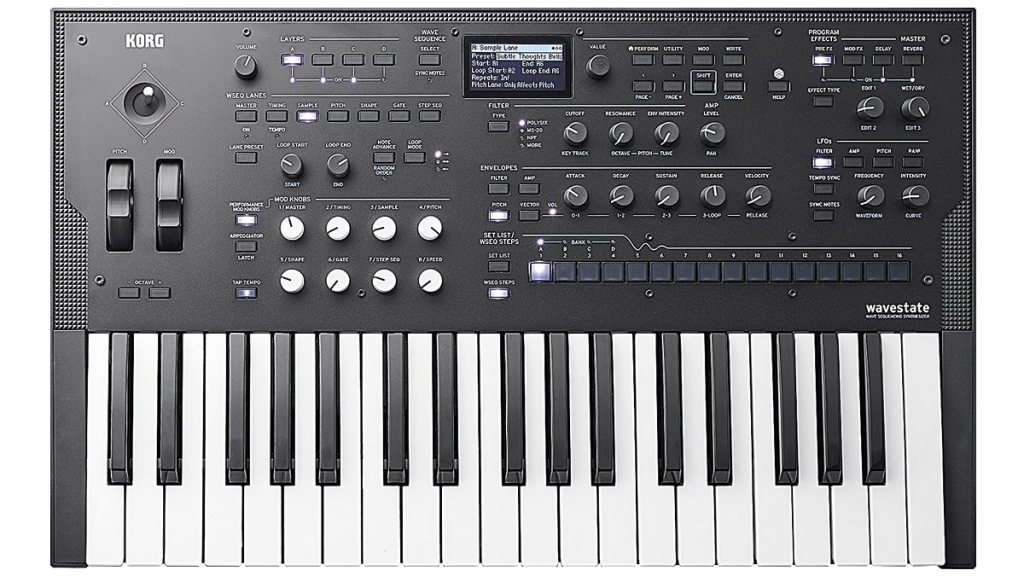 Korg says that the Wavestate also takes design cues from modular synths, grooveboxes and algorithmic composition, and many of its features and controls will be familiar. A filter, envelopes, LFOs and effects are all easily accessible from the front panel, while the Dice button can instantly create new sounds via what's being billed as "intelligent randomisation". There are 37 full-size keys, and the instrument is compact enough to be considered portable.
Also announced was the Korg i3 Workstation, a keyboard that puts the workstation life within reach of those just looking to dip their toe in.

The sequencer records, saves, and plays both MIDI and audio files – you can even play along. Self-contained, simple to use, and fun to play, the i3 is the ideal synth for the budding composer, the energetic performer, or the inspired up-and-coming producer. Using battery power, the KORG i3 Music Workstation can run wherever you run; a convenient auto-power off function preserves battery life.
A decade on from the launch of the SV-1 stage piano, Korg has announced a successor: the SV-2. As before, this is designed for players who want a wide range of high-quality vintage keyboard sounds, but there are now more of them, and greater levels of control.

Like the SV-1, the SV-2 has a distinctive curved case and a straightforward control panel that's great for fast access during live performances. However, there's now much more sample data under the hood, driving plenty of new piano and keyboard sounds (72 in total). Favourites can be stored in 64 memory locations for instant access.
The SV-2 promises high-quality takes on a wide range of classic keyboard instruments, each of which retains its full dynamic range. Look beyond the expected acoustic and electric pianos (including a version of Korg's own M1 piano) and you'll find organs, strings, mallets, brass, choirs, guitars and basses.
Both the SV-2 and SV-2S will ship in 73- and 88-note formats at some point this year.
Roland
Roland has announced the release of its Acoustic Design Series – three kit configurations that partner traditional drum shells with electronics.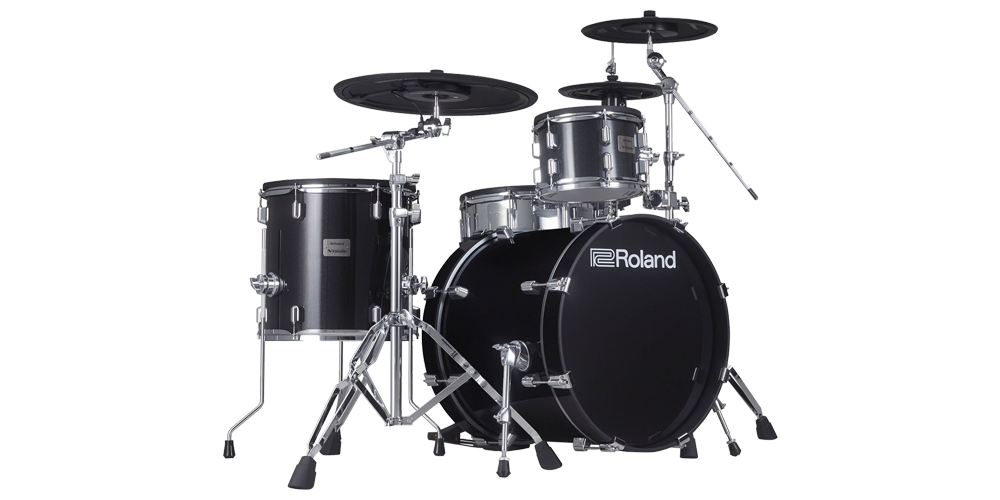 In a first for the company, the Acoustic Design Series VAD506 and VAD503 kits allow drummers to maintain the look and feel of an acoustic setup, with full-size, fully wrapped wood drum shells complete with traditional mounting hardware and equipped with mesh heads.
Electronically, the new kits make use of Roland's advanced sensor technology to eliminate hotspots on kick and toms, while new CY-14C-T and CY-16R-T cymbal pads see a 40% reduction in thickness to produce a more realistic swing when struck.
The Roland V-Drums Acoustic Design series will be available May 2020.
We've all got a camera in our pocket so live streaming your own show on YouTube should, in theory, be easy. However, there are still a few points of technological friction. That's why Roland has introduced the Go:Livecast – a miniature plug-and-play broadcast studio for live streaming using a smartphone.
Go:Livecast lets you connect up to two smartphones or tablets for multiple angles and switch between them on the fly, without having to touch your screen.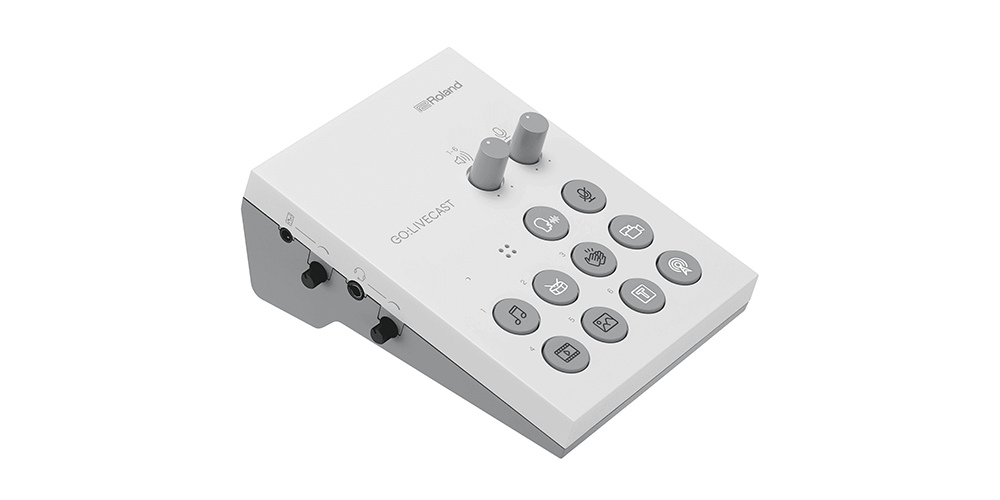 For improved audio, you can plug a mic into the XLR input and use the basic sound production tools that are included. The device offers buttons for inserting pre-recorded audio and quick access to the external microphone and media volumes. All this can be monitored via a built-in headphone output.
The app allows you to toggle between your smartphone's rear- and forward-facing cameras, too, and even apply filters, should you so desire.
Line 6
Line 6 has lifted the lid on the latest iteration of its POD series, the POD Go – a new lightweight unit, which prioritises portability and usability.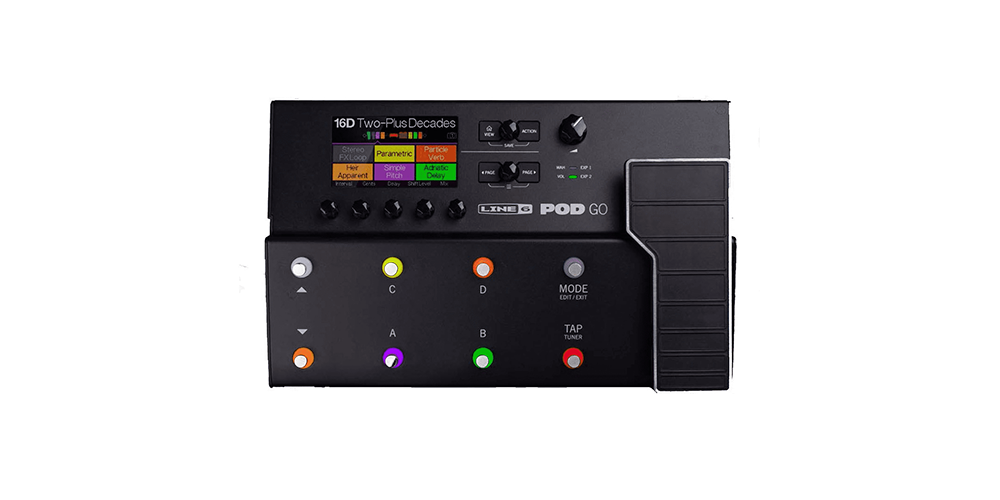 The interface looks super user-friendly, putting the big, colour LCD screen to good use by colour coding patch displays in relation to the eight footswitches, a nice visual aid when assigning sounds. While the interface looks simple, the sounds should be pretty sophisticated as the POD Go uses the same modelling tech as Line 6's popular Helix.
The Snapshots feature makes patches much more flexible, allowing you to create four 'variations' on a preset and move between them with no dropout. That means things like reverb trails will continue between switches.
Faith
Faith Guitars has been on a roll as of late, and now the company has announced another new model, the HiGloss Neptune Baritone.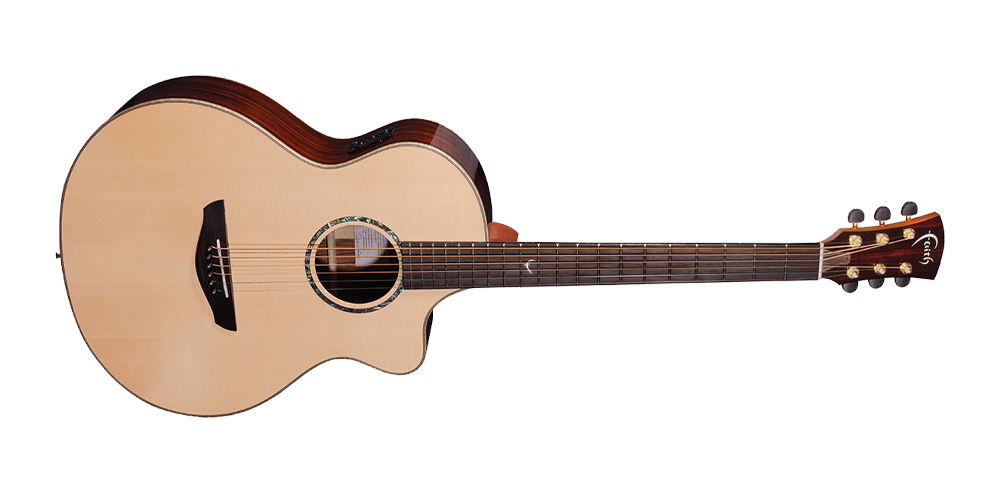 The new acoustic guitar, Faith's first baritone design, sports the company's baby-jumbo body Neptune shape and a 680mm (approx. 26.77 inch) scale length.
Features include a solid Engelmann spruce top and solid figured rosewood back and sides with an all-over high-gloss finish. There's also an ebony fingerboard, bridge, headplate and heelcap and flamed maple binding.
Electronics are a Fishman INK3 preamp system with a chromatic tuner, three-band EQ and volume control, and an under-saddle Sonicore piezo pickup.
Pre Orders
Some of these instruments are available for pre-order now.
For electric guitars, give Gary a call.
For acoustics, give Bob a call.
For keys and synths, give Steve Wren a call.
01524 410 202