That's the thing with drummers, we're always banging on but never say anything. So if you're looking for a gift for the drummer in your life but aren't sure where to start, then look no further.
Sticks
A drummer can never have too many drum sticks. If they play a bit heavy handed the sticks can chip away and eventaully break, so it's always a good idea to have a few spare sets.
If they play different styles of beats, some sticks are more suited to a particular style of music than others. This could take up a whole blog post in itself.
We're stockists of some of the best names in the drum stick world, from Pro Mark to Vic Firth. But if you're looking for something a bit different, then Firestix are a great idea for Christmas – Looking like something out of Star Wars, these sticks are made from heavy duty, solid clear plastic and light up at the end once you start tapping!
Accessories
With drum kits being completely modular, you can add to or take away as needed, depending on the sound you want to play, so with that in mind here are some great ideas for accessories that you may want to treat your drummer to.
Tech Kits
Tech kits are invaluable tools for a drummer, especially if they're gigging regularly.
The Pearl PTT-13 Tech Tool is a great compact tool that has 6 hex keys, 5 scredrivers, a bottle opener and a drum key.
The Gibraltar Drummer's Tech Kit consists of a protection pad for bass drum, 3 clamping screws, 2 washers for cymbal, 3 pods, 8 cymbal felts, snare cord and a tuning key.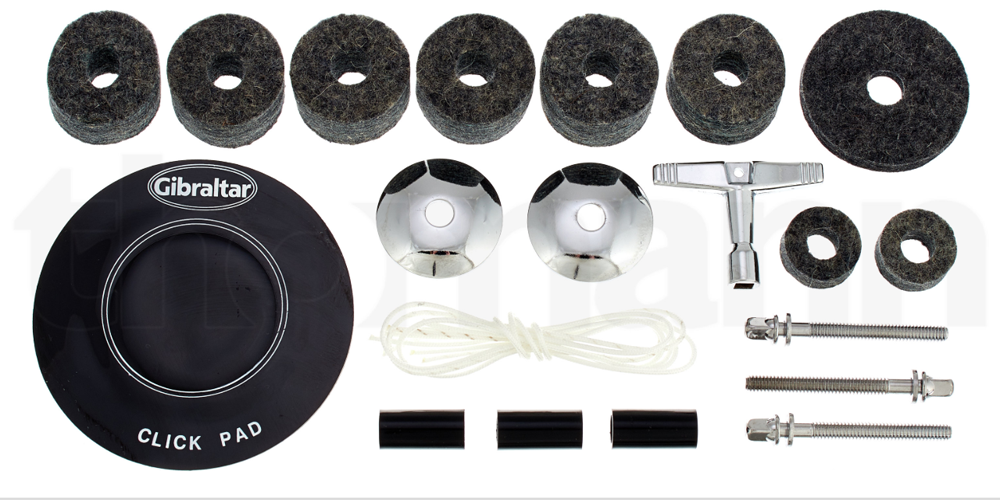 Cymbal Tuners
Meinl magnetic Cymbal Tuners offer an easy way to tweak the sound of your cymbals. Simply place the magnets on the cymbal. By positioning the Cymbal Tuners in different spots on the surface, you can control the sustain, dampen the tone, adjust the volume, and optimize the sound of your cymbal to just the way you like it.
Digital Percussion Pads
The Roland SPD1 pads provide the simplest way to add electronic drum sounds to your performance.
The SPD1 ELECTRO contains 22 iconic sounds, including drum and percussion sounds from Roland's legendary TR-808 and TD-909 drum machines.
The SPD1 WAV PAD can import and play WAV audio files. From backing tracks to individual samples like vocal phrases, drum sounds, and musical sequences, if you can record it, you can load it in the SPD1 WAV PAD and play it.
Meinl – Make Your Own Cajon
One of the most popular percussion instruments todayis the Cajon and now with the new Meinl Cajon Kit you can build your own. The kit comes with all theparts and a list of the materials and tools you need. The instructions will guide you through this fun projectand at the end you will be able to customize the finish of the instrument by adding oil, a lacquer, wax, or paint it with an entirely unique design.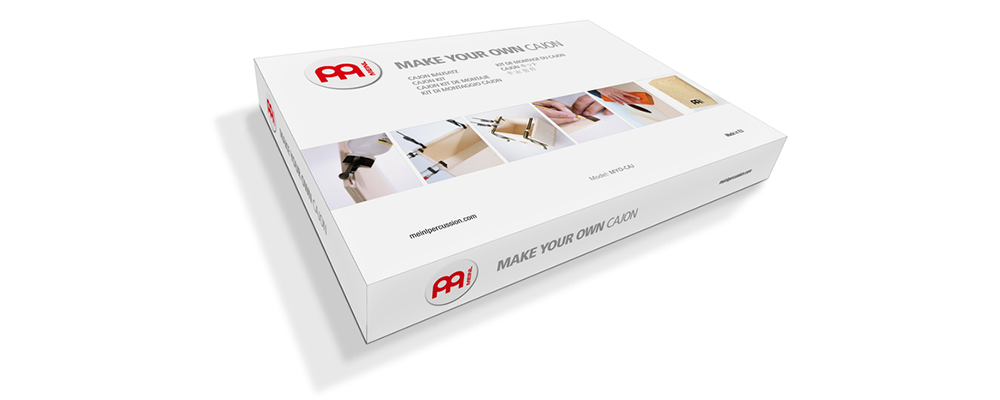 If you're still short of ideas, come into the shop and check out our extensive drum and percussion section downstairs.