A new update for the TonewoodAmp has just been released that replaces the overdrive effect with a chorus effect.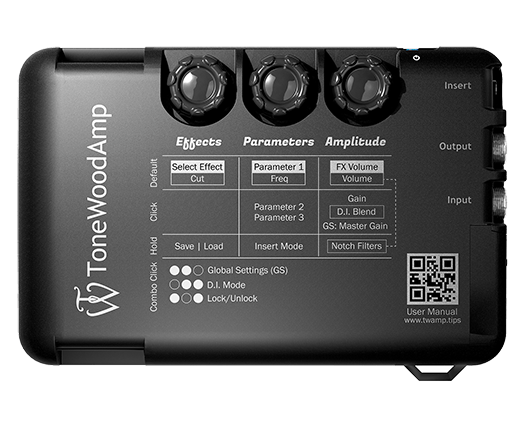 TonewoodAmps have been a popular accessory for acoustic guitarists that want to add a little extra flavour to their sound without the need for amplification.
We often have to explain to our customers that although the word "amp" is in the name, it's not exactly an amplification unit, more of an effects unit with 8 built in effects, 3 types of Reverbs, Echo/Delay, Tremolo/Delay, Leslie style Tremolo, Auto-Wah, and now Chorus, which replaces the current Overdrive effect.
If you have a TonewoodAmp and want to update to the latest software and effects, details can be found on their website (click here).
It's a straightforward process that requires you to download some software onto your computer (Windows / Mac). The software provides a step by step guide to the update and takes no longer that a few minutes to complete – I've just updated the demo unit in the shop and was much easier than I expected, however if you have any issues, give me a call or visit the help section on the TonewoodAmp website.