Since joining us in May 2018, Benni has been responsible for third party online sales and marketing. Musically, Benni's a jack of all trades, master of some. From playing drums in midlands based indie band Captain Dangerous, to fronting local indiepop band Icepops for Breakfast, these days Benni can be found on the local acoustic circuit.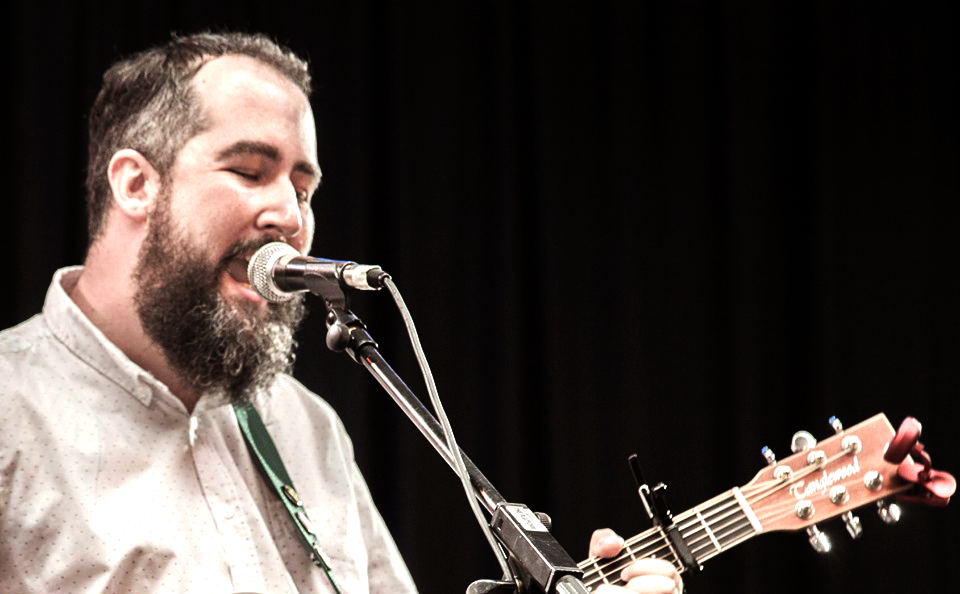 I love lightweight, easily transportable, quality gear.
Despite being a Fender fanatic when it comes to electric guitars, the Tanglewood TWU SFCE is my weapon of choice these days. Mostly for the reason it was the guitar that sounded best for my playing style (and fit into my budget).
Now that I'm playing a few more gigs in my own right (and not just frequenting open mic nights) I needed to get my own PA system and after speaking to our Rossi, I decided on the Mackie Thump 12BST. It's absolutely ideal for what I need it for, 2 input channels plus a bluetooth channel. The whole thing is controlled via the Mackie app on either my phone or my tablet, so there's no heavy mixing desk to carry round!
When I'm not playing out, I love getting my Telecasters out and playing around with my Fender Mustang GT 100 amp.
I've always loved Telecasters over Fender's other styles (with maybe the exception of the Jaguar – Thanks to Johnny Marr) because it seemed that in the mid 90s every band that I was into used them when they appeared on Top of the Pops.
The Mustang GT 100 amp is not like any other amp I've used before. For starters it's a modelling amp, so I can go from playing through a '57 Champ to a '59 Bassman at the twist of a knob. On top of that, it's got plenty of customisable effects that you can queue up in any configuration you need. Essentially it's 21 different amps and 47 customisable effects all in one box.
I suppose the moral of this story (if you can call it that) is that I love lightweight, easily transportable, quality gear.
Benni is in full time and is normally off on a Tuesday.