If you follow us on Facebook you'll have possibly seen the draw for the Jackson giveaway we've been running. If you haven't then you've more than likely not been able to sleep since the promotion ended on the 13th of November.
But worry not, we can put you out of your misery and let everybody know that Chris Rooney has bagged himself the Jackson X Series Soloist SLX that was up for grabs! And as you can see from the photo below, he's over the moon!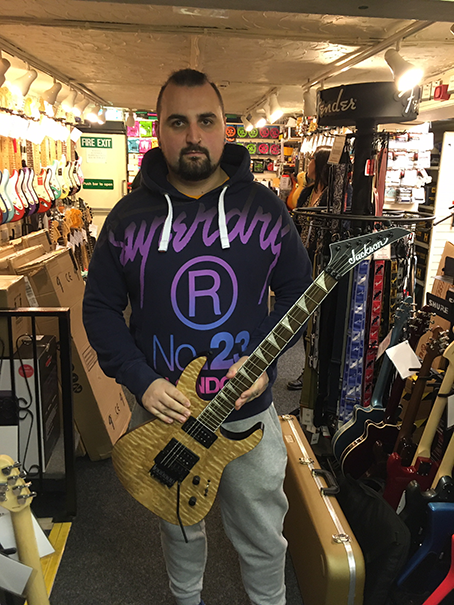 Well done Chris! We hope you enjoy your new Jackson Guitar!