Richard has been with us since September 2003 and is responsible for online orders, mail-order and website content (amongst other things!), but in his free time can be found playing electric guitar with Three Dimensional Tanx, Pill Fangs and more.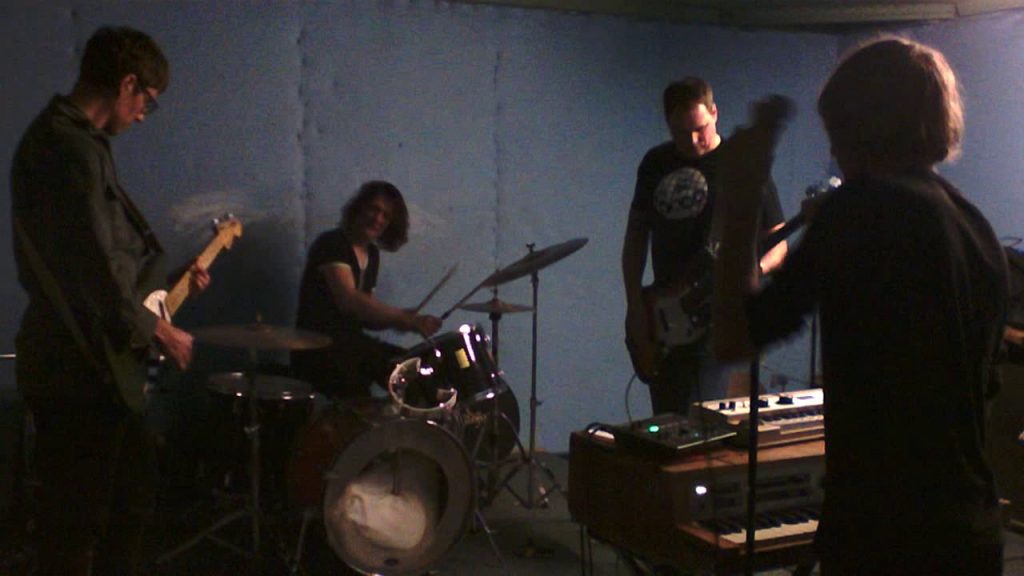 Gear Acquisition Syndrome is real
Over the years, I've played in various bands on different instruments and styles. GAS (Gear Acquisition Syndrome) is real, and when you work in a music shop, even more tough to resist!
These days, I mostly play electric guitar. My workhorse guitar is the Fender Offset Mustang in Olive Green. I also have a 1978 Fender Mocha Mustang, but that stays at home apart from recording. Recently, I got a Fender Meteora HH in Surf Green. It's got coil-tapping functionality, so can switch between humbucker or single-coil tones with the pull or push of a knob! I've been through a lot of different guitars over the years, but settled on Fenders about 4 years ago. I wouldn't say no to a Fender Electric XII either.
Amp-wise, I use a Fender Twin Reverb. *It's heavy as hell, but I just love the sound. I play in 2 bands with very loud drummers, so it needs to be able to roar above them. It's a pretty clean- slate sound. You can play clean, and with the vibrato and reverb, it's beautiful. But if you really dig in to your guitar, the amp will react accordingly. * Should get a Fender Tone Master Twin Reverb!
Despite mostly playing clean, I'm a bit of an effects pedal junkie. For non-boutique pedals, EHX (Electro-Harmonix) are amazing, and relatively cheap. I've had many of their pedals over the years, but currently use their Attack/Decay, Mono Synth, an LPB1 Boost pedal and the 360 Looper. My pedalboard currently also has 2 handmade fuzz pedals, an Orange Fur Coat (fuzz and Octave), a Boss RE20 Space Echo, a Moog Minifooger Delay (which I mostly use for the drive, or very short slap-back delay), an MXR Phase 90, a Korg DT10 tuner, a Burford Robot (ring modulator), a Boss FB5 Feedback Booster and an old Schaeller volume pedal. I quite fancy the new Fender Pour Over Envelope Filter.
I also play a bit of bass, and used to have a Fender Jazz Bass. These days, I use a '78 Fender Musicmaster which I put through a Fender Rumble 100 Bass Combo. They don't make Musicmaster's anymore, but they're essentially a basic Mustang Bass.
I love Korg stuff because it's so affordable, sounds great and is user-friendly.
Years ago, I played a lot of acoustic music. I have a mid-90's Guild D4 and used an AER Compact 60 – AER amplify the tone without changing it. And finally…I'm also into synths and drum machines! I love Korg stuff because it's so affordable, sounds great and is user-friendly. I like gear that's hands-on and intuitive. I use the classic Microkorg – it's analogue modelling, but just so useful for all kinds of genres. I also use a Korg Monologue – it's mostly an analogue bass synth, but also great for lead lines. And for rhythms, I use the Korg Volca Beats, Volca Kick and Korg Monotribe. One of the great things about the Korg stuff is that they all have sync in and out – so you can hook them all up together and they're all in time with one-another. It means you can get some great sounds together really quickly and easily. I use this stuff to augment recordings in the bands I'm in, as well as electronic music.
Richard is in Monday 10am – 2pm … 10am to 5pm Tuesday to Friday … 9am to 5.30pm Saturday