Love him or loathe him, there's no doubt that Ed Sheeran is one of the biggest names in music.
In this post we'll be looking at what equipment he uses if you're looking to get that Sheeran sound for yourself.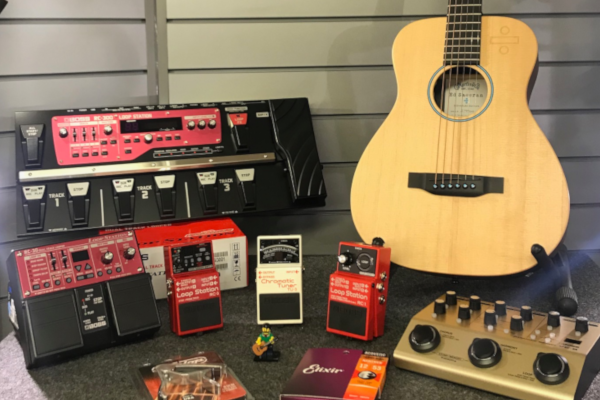 Guitars
Ed's weapon of choice is a Martin LX1, or "Little Martin", however the guys at Martin have made a few signature models based on Sheeran's specs. The ÷ Signature Edition, the third in the series of Ed Sheeran signature models based on the Little Martin, sports a solid Sitka spruce top etched with Ed's album art and a blue soundhole rosette to match. The Ed Sheeran ÷ Signature Edition is constructed with mahogany HPL back and sides and sports blue ÷ symbols across the fingerboard and headstock. Equipped with a custom interior label, Fishman Sonitone electronics and a gig bag, this little Martin with a big sound is ready to hit the stage, just as Ed intended.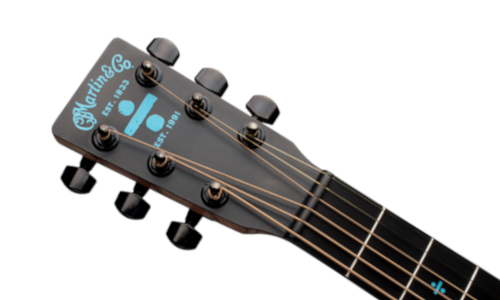 Pedals
Possibly Sheeran's most notable piece of equipment was his Boss RC30 Looping Pedal. He used the RC30 in most of his live performances, but after many years touring, Sheeran moved into more complex looping realms, with a massive custom pedalboard called "The Chewie Monsta".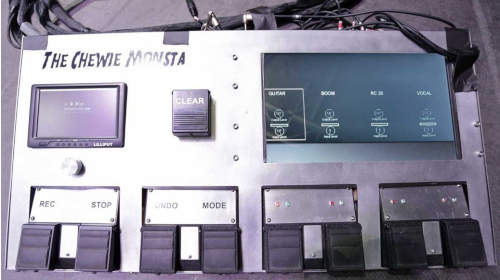 "The Chewie Monsta" is a sophisticated, unique pedalboard controller that Ed uses to manipulate a Roland FC300 MIDI Controller which is placed off-stage. The pedal controls Ed's new looper: a Mobius 2 VST plug-in, hosted on Ableton Live.
The Monsta has four Roland double pedal-type switches as well as two video screens to monitor the program's record/overdub/playback functions as well as showing the time frame of the loop itself. The two far left switches (REC / STOP) are part of a Boss RC20 pedal, because Sheeran wanted to keep the same familiar feel. The remaining switches are taken from three Boss RE20 pedals.
In addition to the loop pedals, Ed also uses a trusty Boss TU3 Chromatic Tuner Pedal.
Other Gear
Ed is known to use 12-53 gauge Elixir phosphor bronze strings as well as Dunlop capo.