RainSongs are like no other
Inspired by innovative guitar makers and gifted musicians.
Promenade Music are proud to be the exclusive UK distributor for the world's first all-graphite acoustic guitar.
RainSong have now introduced two new models that incorporate Soundboard Fusion Technology™. After careful experimentation, RainSong have been able to fuse a thin spruce soundboard and a unidirectional pre-impregnated carbon top in a single molding step. The resulting SFT soundboard is a composite matrix that resonates as a single unit, like a solid wood soundboard. The physical properties of the carbon fibre far exceed those of the thin wood. Hence the SFT soundboard maintains the imperviousness to humidity and temperature of carbon fibre.
The New Nashville Model
The Nashville is a bold stage guitar. The unidirectional carbon/spruce SFT soundboard is finished in an attractive 3-tone tobacco sunburst and supplemented with eye-catching appointments.
JM Shape
14-Fret, 25.4" Scale Length
All-Carbon Fiber Construction With SFT Spurce/Carbon Soundboard
Customized Hardshell Case
The New Vintage Model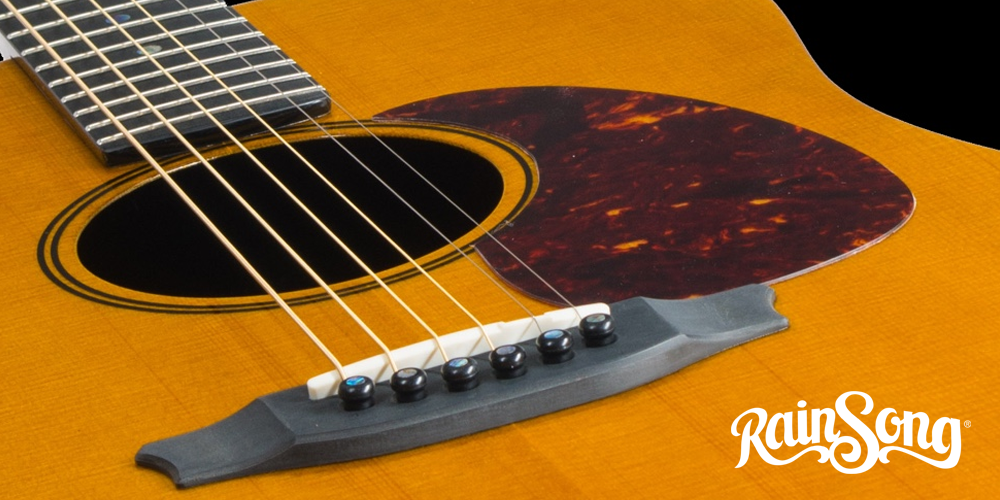 The Vintage embodies understated elegance. The traditional aesthetics of a spruce top fused with a robust unidirectional carbon soundboard is finished with an amber tint and supplemented with simple appointments.
DR Shape
14-Fret, 25.4" Scale Length
All-Carbon Fiber Construction With SFT Spurce/Carbon Soundboard
Customized Hardshell Case
The RainSong Range
Why RainSong?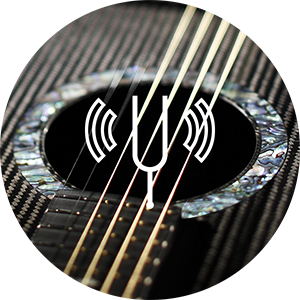 PURE CARBON TONE
A More Complete Sound
Carbon fibre's damping is almost constant across the acoustic spectrum resulting in a full range of sound — from a treble that rings with crystalline clarity to a bass that is warm without being muddy.
---
IMPERVIOUS TO CLIMATE CHANGES
Hot and Humid or Cold and Dry, It Stays the Same
The inherent strength of graphite means a guitar that can survive travel and changes in the environment, while the stability of graphite means a guitar that will stay in tune.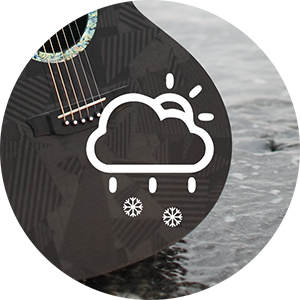 ---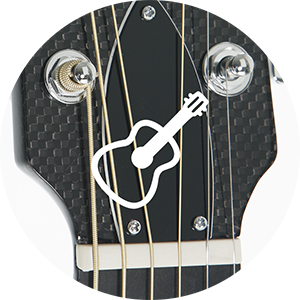 PERFORMANCE SHAPE CASTING
Flawless Intonation With No Dead Spots
Performance Shape Casting™, a process invented by RainSong, allows necks and fretboards to be cast simultaneously as a single graphite matrix.
---
HIGH-TECH BONDING
Built Like a Spaceship
RainSong uses the same technology in bonding its bridges and necks that is used in making planes, rockets and satellites. Stronger than the bonds of any wood glue or off-the-shelf epoxy the high-tech materials combine for a smoother passage of energy from string to soundboard.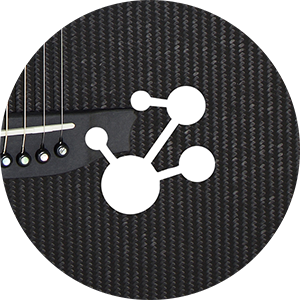 ---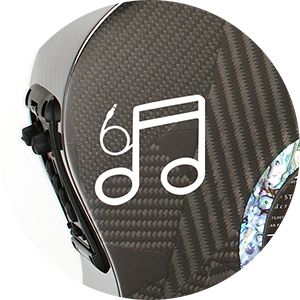 GREAT PLUGGED-IN SOUND
Carbon Tone Like No Other
Electronics are not an afterthought at RainSong; they are an integral and important part of the RainSong experience. Because graphite is a natural enhancer of electrical energy, the construction of RainSong works wonders with pickups.
---
FABULOUS FRET JOB
Fast Action and Smooth Playability
All fret jobs and set ups are done individually by expert luthiers at RainSong's Woodinville factory. The frets are top quality nickel alloy for low wear and great looks. And, because RainSong necks are so stable, action can be exceptionally low for easy and comfortable playing.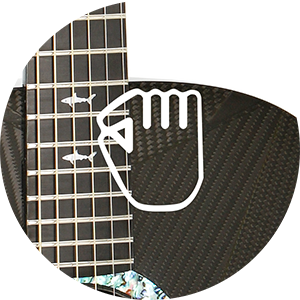 Why not come in and give these incredible guitars a try?